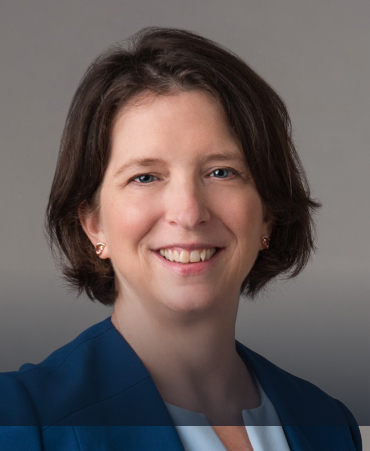 Biography
Kathy MacKenzie was appointed Vice President, GE Commercial Programs in February 2021.
Kathy began her GE Aerospace career on the Edison Engineering Program and in early career worked as a rotating parts design and life analysis engineer on the T700, CT7 and CF34 programs. As an engineer, Kathy obtained her Black Belt certification on the GE's Six Sigma program. Kathy progressed her career through a variety of roles in product management, commercial sales and services and customer support. In previous roles she has been the account manager for one of CFM's largest US based airline; the regional General Manager Commercial Sales Operations supporting Asia and China; the CF6 Customer Services Leader managing a $1B services portfolio. Kathy also led Mature Fleet Programs for the Services business, which focused on creating new strategies, products and solutions for customers with aging fleets. Kathy was then promoted to the General Manager of Regional Engines and Services where she led the P&L and product strategy for commercial engines under the 20,000 lbf thrust class, which include the CF34 family of engines, the Passport 20 developed for the Bombardier Global 7000/8000 and commercial Turboprops. Kathy has also been the General Manager for the GEnx Product Line, where she led the P&L and product strategy for the GEnx family of engines. Under her leadership, the GEnx product continued its unprecedented market growth for widebody jet engines, growing the new equipment backlog to an excess of $4B, maintaining a 15% aircraft utilization advantage against the competition and improving overall fleet reliability by 4%. Most recently, Kathy was the Vice President Asia Pacific Sales where she led overall customer relationships and deal strategies for the Asia Pacific region.
Kathy has Bachelor of Science and Master of Science degrees in Mechanical Engineering from Northeastern University and MIT, respectively. Outside of work, Kathy is an avid Crossfit athlete and enjoys time with her husband and three sons skiing, hiking and mountain biking; in the downtime enjoys reading non-fiction and some light cooking.