ST. LOUIS, MO. – Two F110-GE-129 engines powered the first flight of the Boeing F-15EX fighter on Feb. 2. The round-trip flight took off and landed from Lambert International Airport in St. Louis, kicking off a new era of performance and reliability for the United States Air Force's most advanced F-15 fighter.
"On behalf of the GE team, congratulations to Boeing and the United States Air Force on the first flight of the F-15EX," said Shawn Warren, General Manager, GE Large Combat & Mobility Engines. "This milestone reflects the teamwork and dedication focused on the capabilities of this outstanding fighter. We are proud to power the Air Force's most advanced F-15 fighter."
In June, the Air Force Life Cycle Management Center (AFLCM) chose GE to power the first eight F-15EX fighter aircraft. GE Aviation delivered the first shipset of F110 engines to the Air Force in early September and will provide a total of 19 engines to the service branch by 2022.
The F110-GE-129 engine is the only engine tested, integrated and certified for the fly-by-wire F-15EX. In 2014, GE began investing resources and made a long-term commitment to become qualified on the F-15EX. GE has significant experience and expertise in aircraft integration, which it accomplished with Boeing through technology and software upgrades, software version changes, and enhancements in F110 performance and durability.
With an active supply chain and fully operational production line, GE is set to deliver on the Air Force's demand for all requested F-15EX engines to meet the branch's rapid fielding requirements. No additional development effort is required for the F110 program, which translates to no incremental cost or delivery risks.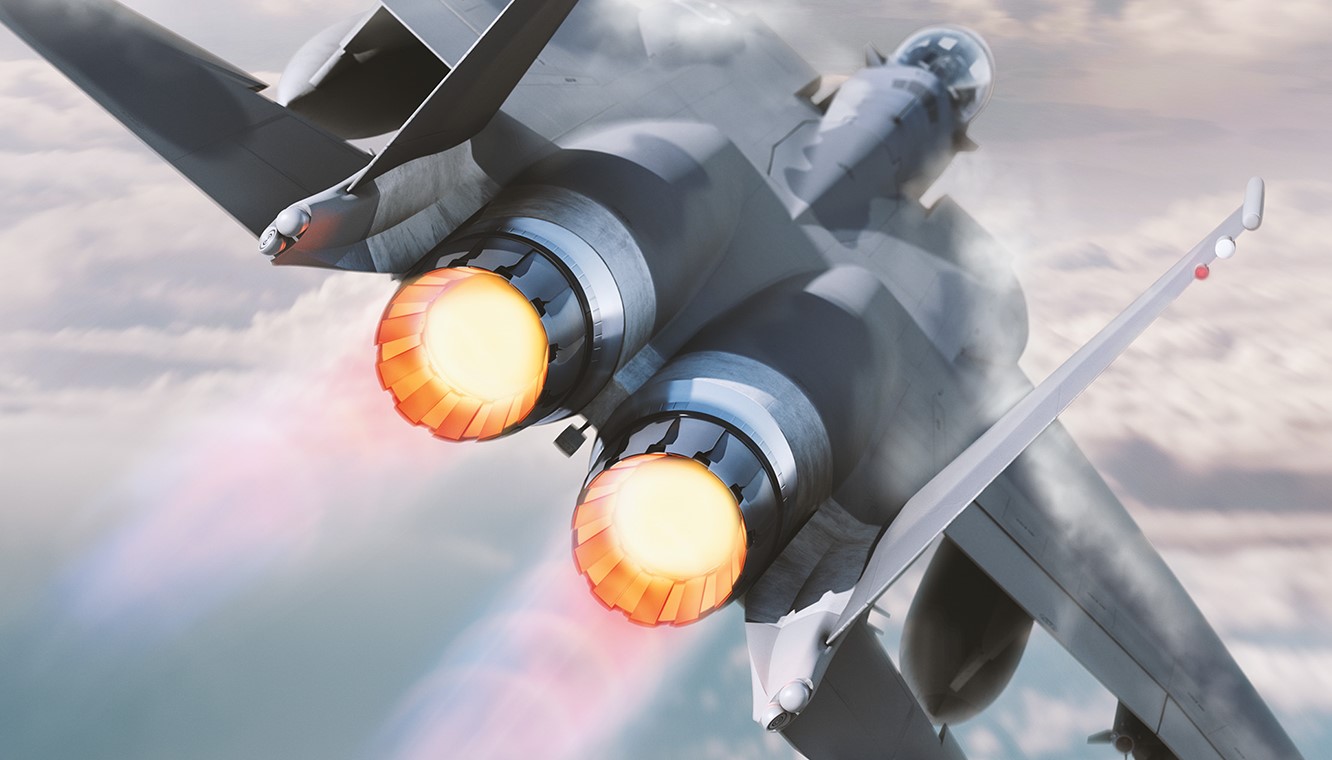 The F110 engine has powered all new F-15s delivered over the last eight years.
"We're the only engine maker that has been fully committed to the Advanced F-15 program since Day 1," Warren added. "Over the last decade, we have been planning on expanding the F110 engine's capability. The ongoing demand for this engine is a testament to the value of its upgraded technology and will keep the production line open for years to come."
Backed by a continuous infusion of new technology, the F110 family of engines surpassed 10 million flight hours in 2019, with the -129 engine demonstrating 6,000 total accumulated cycle intervals and averaging more than 750 hours time-on-wing between shop visits.
New F110 variants have gone through GE's Service Life Extension Program (SLEP). SLEP hardware upgrades include highly successful three-dimensional aerodynamic technology derived from the CFM56* commercial engine family plus upgrades to the combustor and high-pressure turbine. The enhancements can help provide up to a 25 percent improvement in cost-per-flight hour, a 50 percent increase in engine cycle life, and a threefold increase in average time-on-wing.
The F110-GE-129 has also applications on Advanced F-15s around the globe. The Royal Saudi Air Force received its final F110-powered F-15SA aircraft in December 2020, while Singapore and South Korea also continue relying on F110 power for their F-15 variants. Qatar is expected to receive its F-15 variant—the F-15QA—in 2021. Additionally, the F110 also powers nearly 70 percent of today's most advanced U.S. Air Force F-16C/D aircraft.
*CFM is a 50/50 joint venture between GE Aviation and Safran Aircraft Engines
ABOUT GE
GE (NYSE:GE) drives the world forward by tackling its biggest challenges. By combining world-class engineering with software and analytics, GE helps the world work more efficiently, reliably, and safely. For more than 125 years, GE has invented the future of industry, and today it leads new paradigms in additive manufacturing, materials science, and data analytics. GE people are global, diverse, and dedicated, operating with the highest integrity and passion to fulfill GE's mission and deliver for our customers.
###
For further information, contact:      William "Cole" Massie       [email protected]       (513) 288-4489