Propulsion
GE's CF6 Engine Family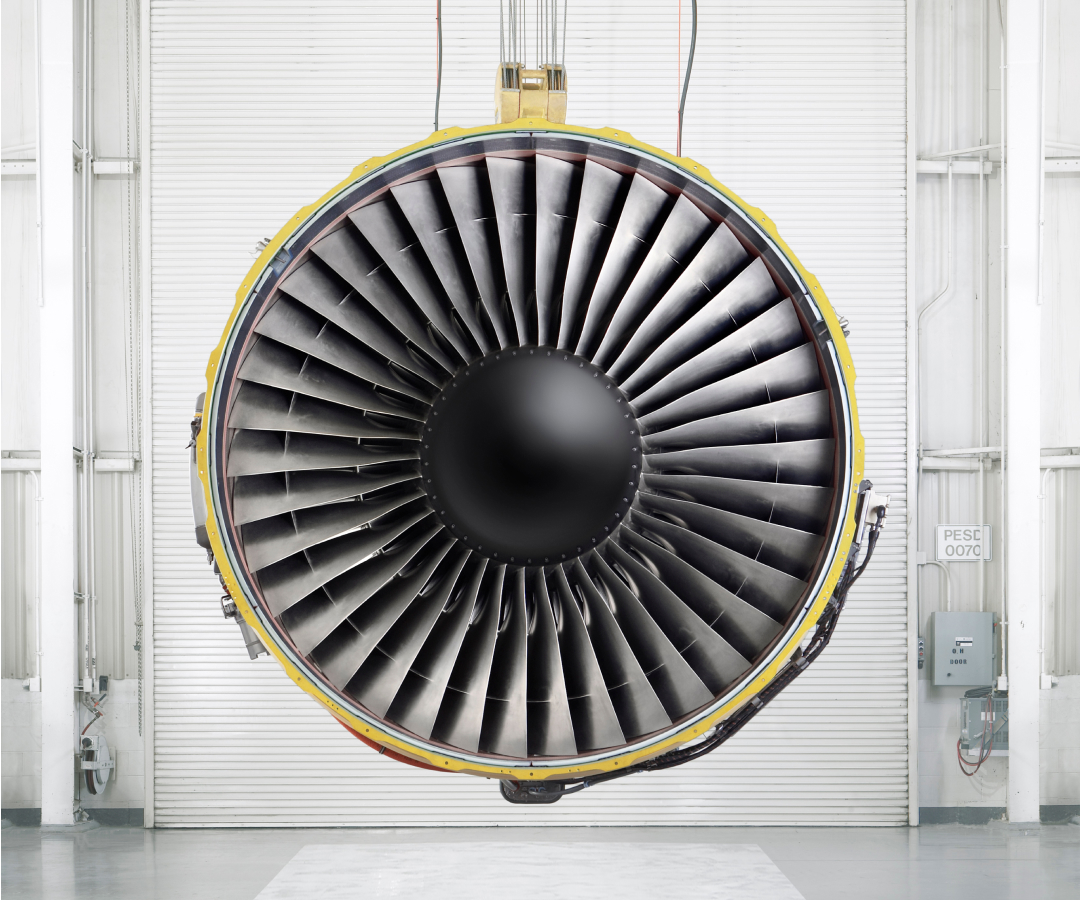 Setting the standard for widebody aircraft engines
GE's CF6 engine family remains the longest-running jet engine program in commercial aviation, having entered service in 1971 as GE's first successful powerplant for the commercial widebody aircraft segment. The CF6-80C2 continues in production today.

In addition to marine and industrial applications, GE has delivered more than 8,500 CF6 engines to power 10 unique commercial and military aircraft families with 25 variants. The most popular engine model, the CF6-80C2, boasts the largest installed base of any widebody engine in history.
Getting better and better
Compared to the first CF6-6, today's fleet is
More powerful with almost 70,000 lbs of thrust on the CF6-80E (vs 40,000 lbs of thrust on CF6-6)
Up to 15 percent more fuel efficient
Operating with 3X more flights between overhauls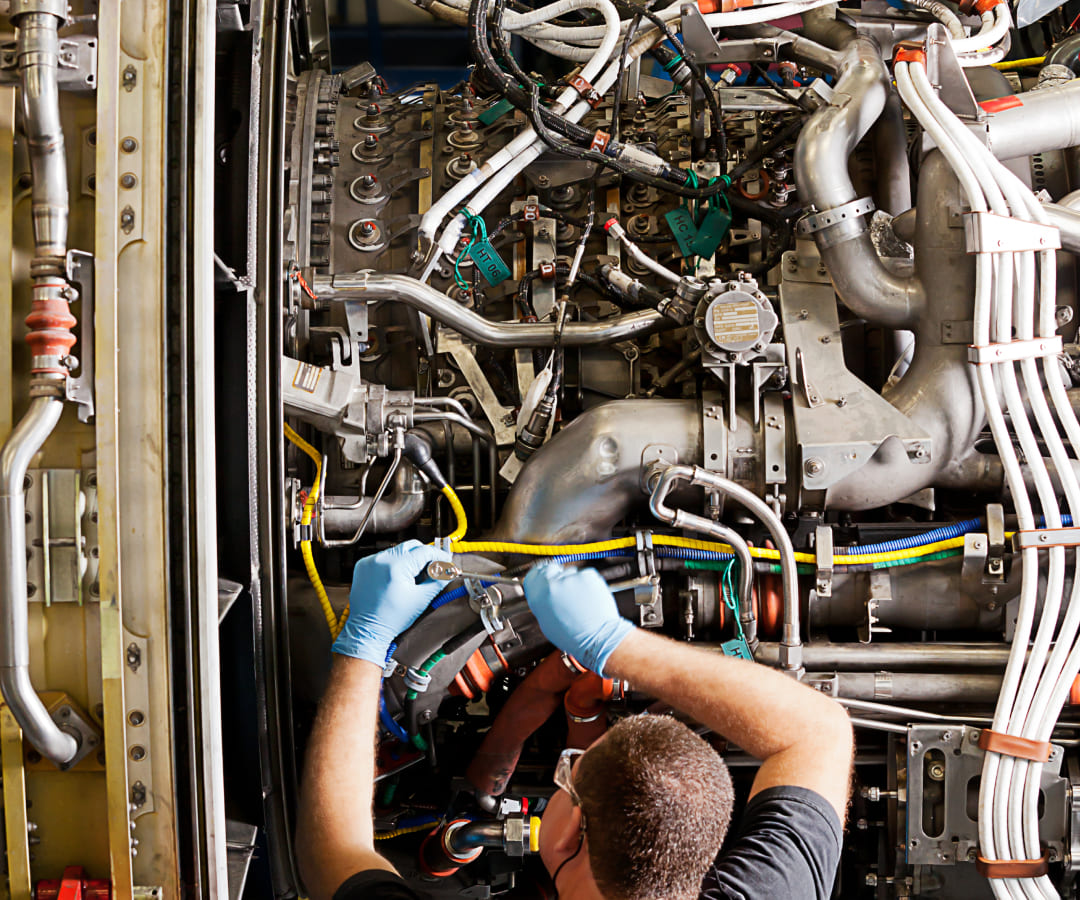 A second life with cargo
GE's CF6 engine family powers nearly 70 percent of the world's widebody aircraft.
The CF6 is the leading engine of choice for new and conversion widebody freighters due to its proven durability, reliability, and performance. As older passenger aircraft are converted into freighters, the CF6 engine offers significant advantages, including the highest widebody engine departure reliability rates, fewer flight disruptions, and extensive used material availability for lower maintenance costs.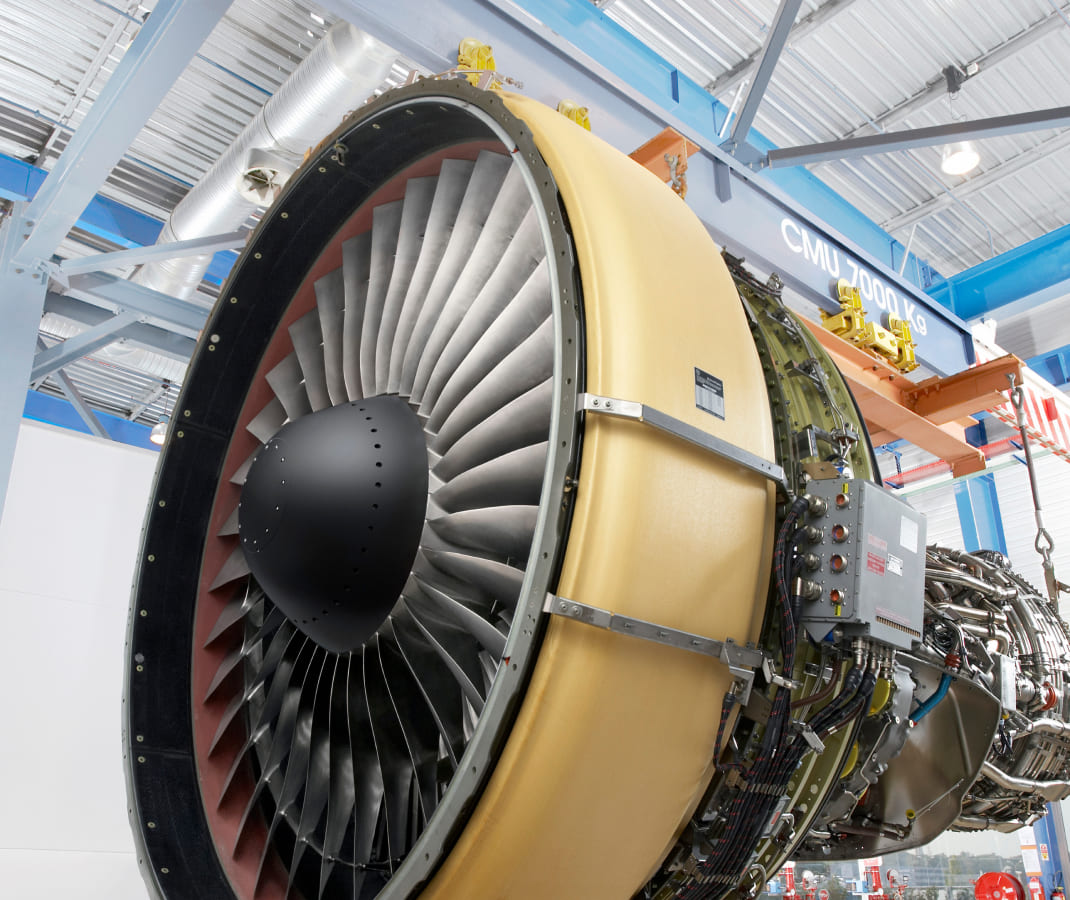 CF6-6
In the spring of 1968, both United Airlines and American Airlines selected the 40,000 pound thrust GE CF6-6 to power their Douglas DC-10 Series 10 aircraft. As a result, GE Aerospace began its 50+-year legacy in commercial aviation.
CF6-50
Selected to power the DC-10 series 30 aircraft, and later selected to power the new Airbus A300 and Boeing 747, the CF6-50 is a 46,000 - 54,000 pound thrust derivative of the CF6-6.
CF6-80A
In the late 1970s, an advanced model in the CF6 family was introduced for new short-to-medium range commercial jets. The CF6-80A was selected to power two new twinjets, the Boeing 767 and Airbus A310.

CF6-80C2
Currently certified on 12 widebody aircraft models and with 16 ratings, the CF6-80C2 has accumulated over more than 250 million flight hours in service.
CF6-80E1
Designed specifically for the Airbus A330, GE's CF6-80E1 brought together the newest technology, and lowest weight, lowest fuel burn to enable A330 operators to maximize the potential of their aircraft.
Physical Information
CF6-6
CF6-50
CF6-80A
CF6-80C2
CF6-80E1
Low-Pressure Turbine / High-Pressure Turbine
Maximum Diameter (Inches)
POwer Specifications
CF6-6
CF6-50
CF6-80A
CF6-80C2
CF6-80E1
Overall Pressure Ratio at Max Power