Comprehensive support for business jets
With GE's OnPoint program, you'll receive a level of support and an overall value that only an OEM can provide.
GE's OnPoint program brings the most cutting-edge maintenance solutions to keep you flying with confidence. By working directly with GE, you'll get better value for your dollar through time savings, OEM knowledge, optimized configuration for your asset, the experience of GE's entire fleet, direct connection with GE supply chain sources, and world-class field and services support.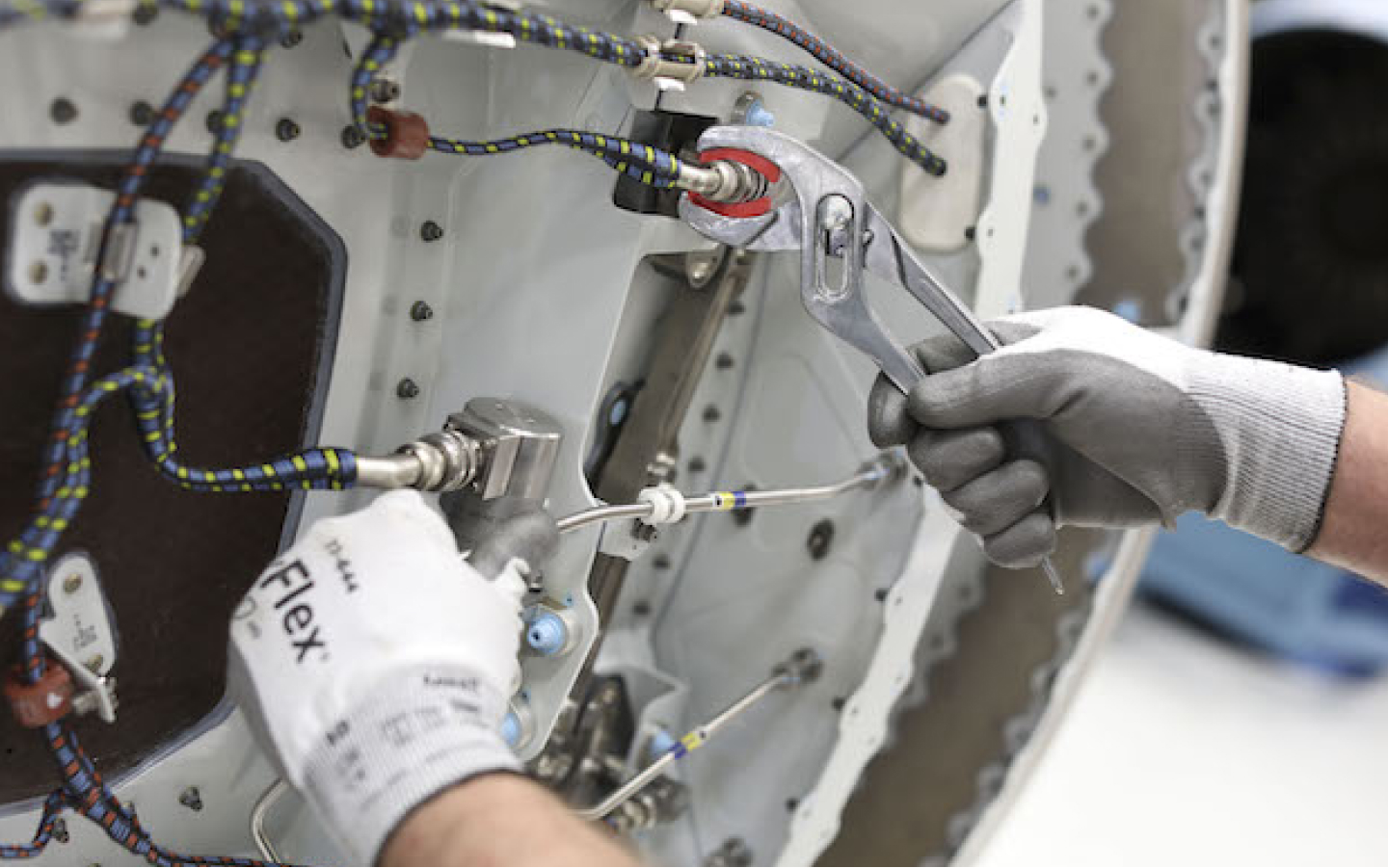 OnPoint enhanced value and cost savings
Covering the entire integrated propulsion system, including loaner engines, nacelles, and line replaceable units, OnPoint's comprehensive coverage ensures uptime. With the preventative maintenance capabilities of GE's Prognostic Health Management program, aircraft availability and reliability are never in question.
A fully transferrable service contract when the aircraft is sold, transferred, or leased provides financial predictability through the ownership horizon. OnPoint coverage also improves the residual value of the aircraft throughout its lifecycle.
As an engine OEM that serves aerospace markets from military to commercial airlines, to business aviation, GE supplies a genuine service infrastructure with predictable outcomes and costs. Dedicated customer support teams and Field Service Engineers trained on GE's engine development program work to provide predictable, fixed costs to maximize operating efficiency while delivering best-in-class technology and maintenance solutions.
OnPoint provides the level of support you'd expect from a full-service, global OEM. With expert care that goes beyond advice, GE's OnPoint program leverages more than 20 experienced mobile response technicians able to support 200 field workscope solutions. With a growing network of Authorized Service Centers in strategic locations, GE is positioned to keep you flying with confidence.

From design thru optimized sustainability, GE's OnPoint program gives you both the assurance and the financial benefits that only an OEM like GE can provide.